The Premier Horseback Riding Destination in the Smokies
Enjoy an hour-long ride with us on our shady, 3.5 mile trail featuring beautiful trees, streams, mountain views, and an authentic moonshine still. Our horses' fun personalities and our amazing guides will keep you smiling throughout the whole tour! This is a great experience for your whole family to enjoy together.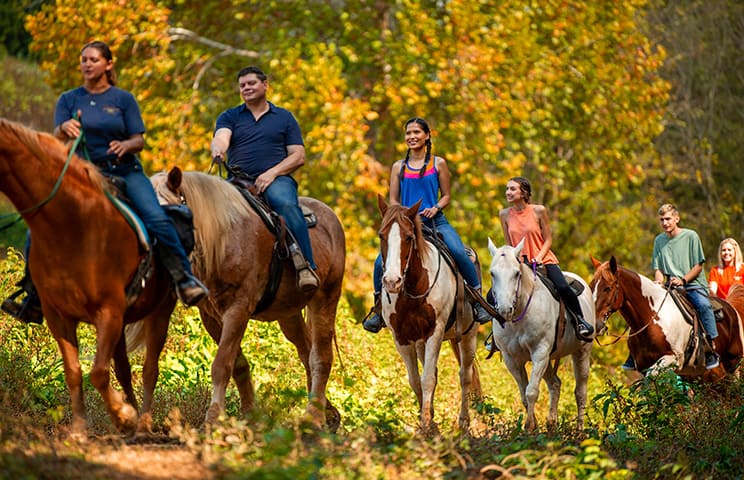 3.5 mi. Horseback Trail Ride
NOTE: If you have children 12 and under, please book your tour starting on the hour.
Ages 6+ | 1 hour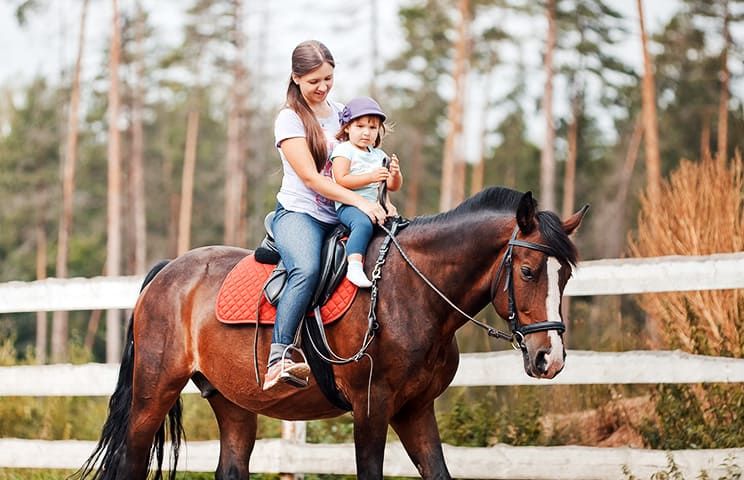 Have your little one ride with you! Limited amount of double riders per tour.
Ages 3-5 | Riding with an Adult | 1 hour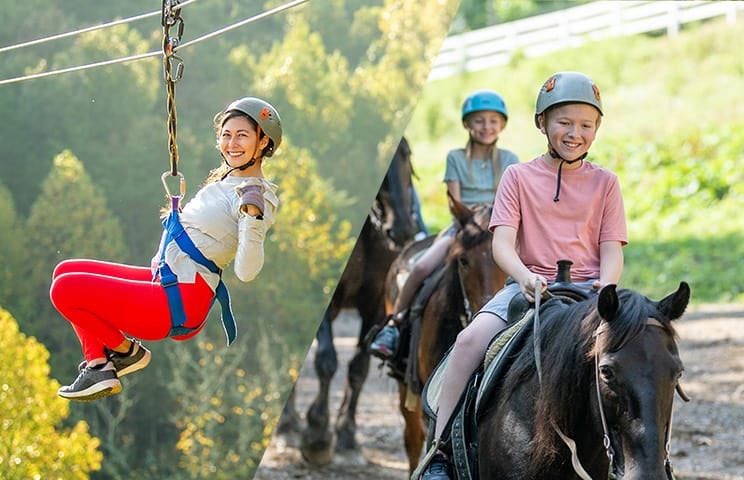 Zipline & Horseback Combo
Two unique adventures for one amazing price. Fill up on thrills by zipline tour then unwind on horseback through beautiful scenery.
Ages 3-5 may ride with an adult. Ages 6+ may ride on their own. Families with children 12 and under, please book your tour starting on the hour. Riders under 16 years old must be accompanied by an adult on tour.
Must weigh under 270 lbs.
(During wet conditions, the weight limit for single riders is lowered to 225 lbs. No double riders in wet conditions.)
Wear snug fitting shoes with a fully-enclosed toe and heel, like an athletic, boot or hiking shoe.
#1 Horse Stable in the Smokies!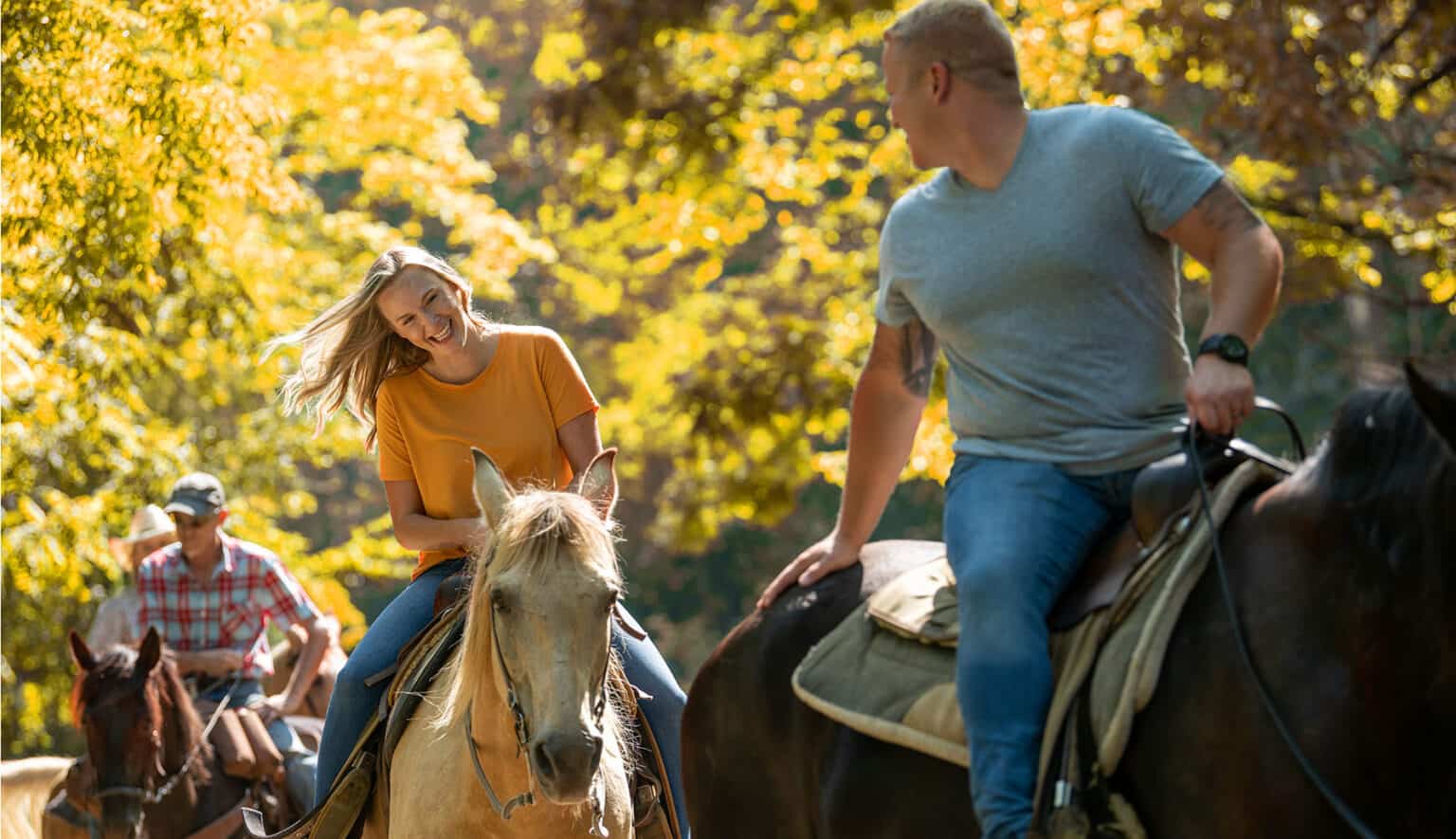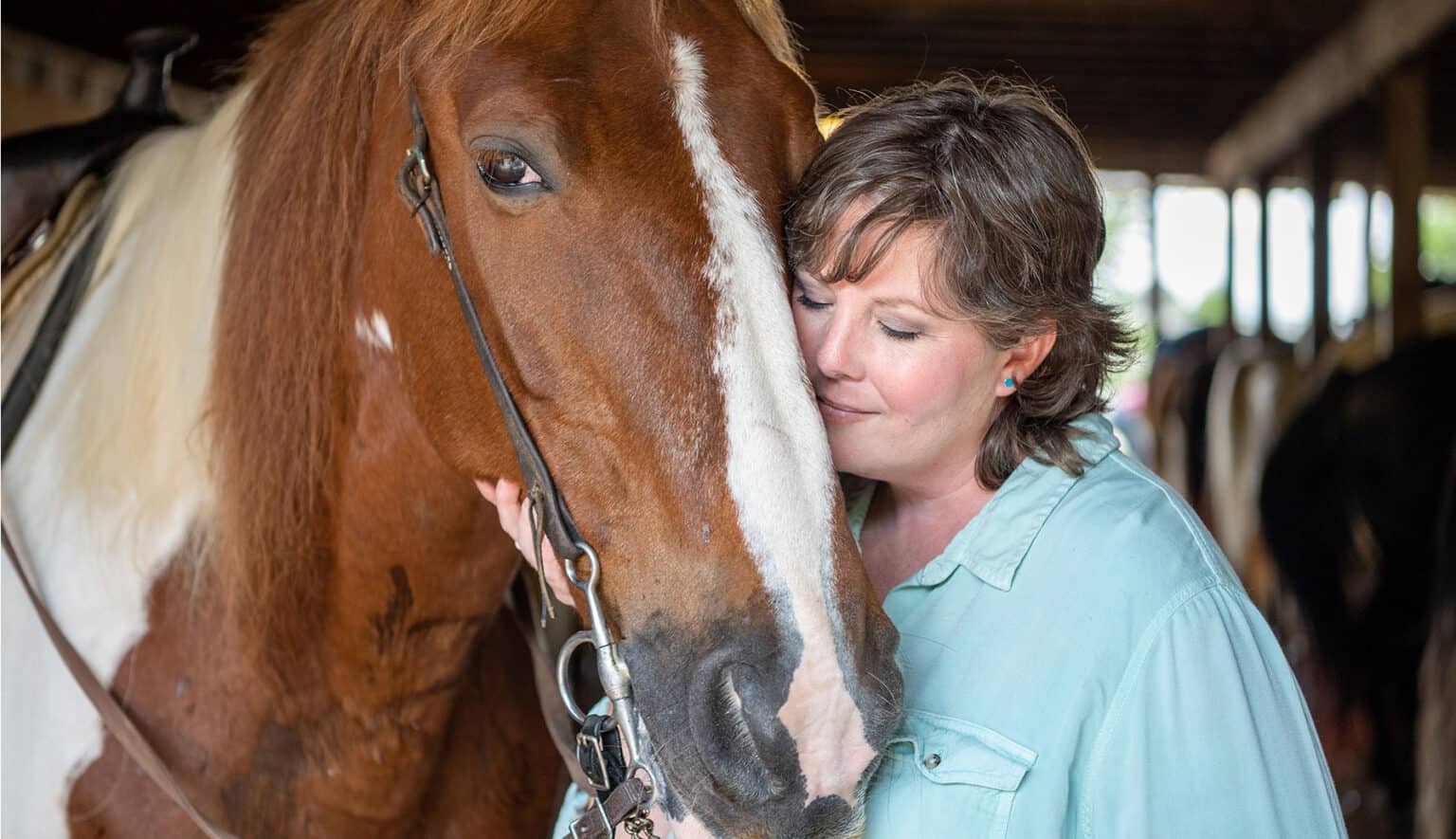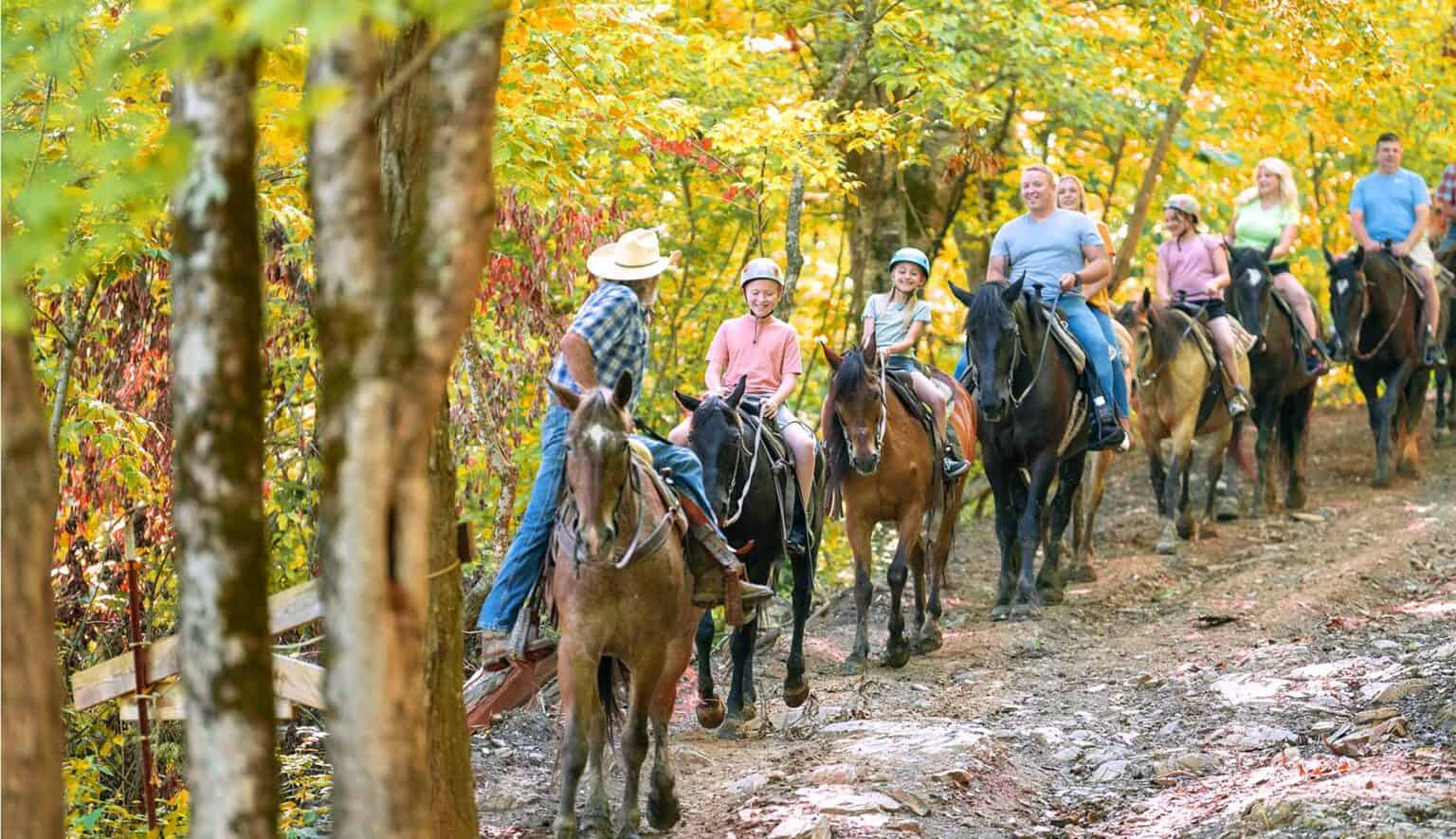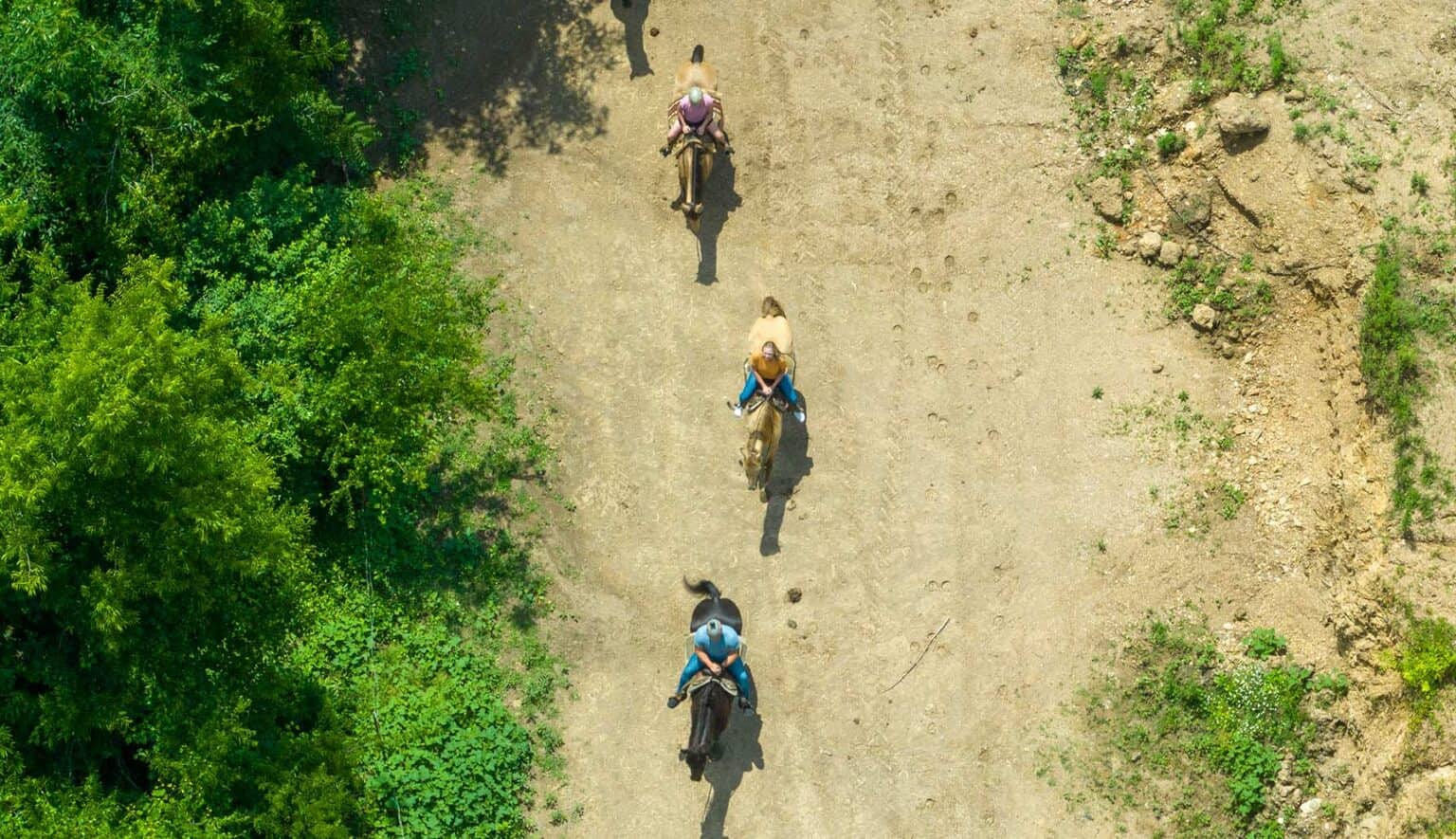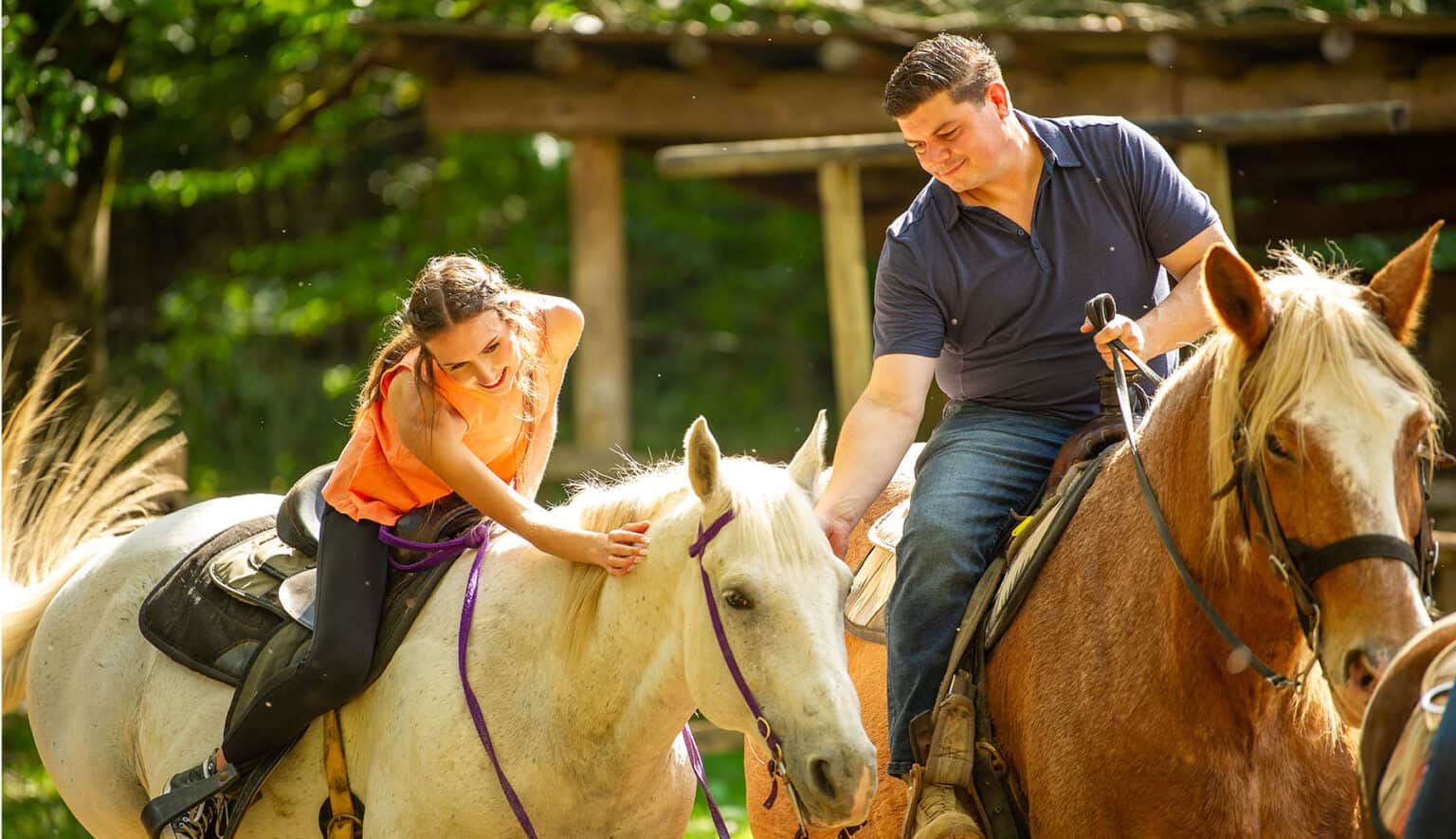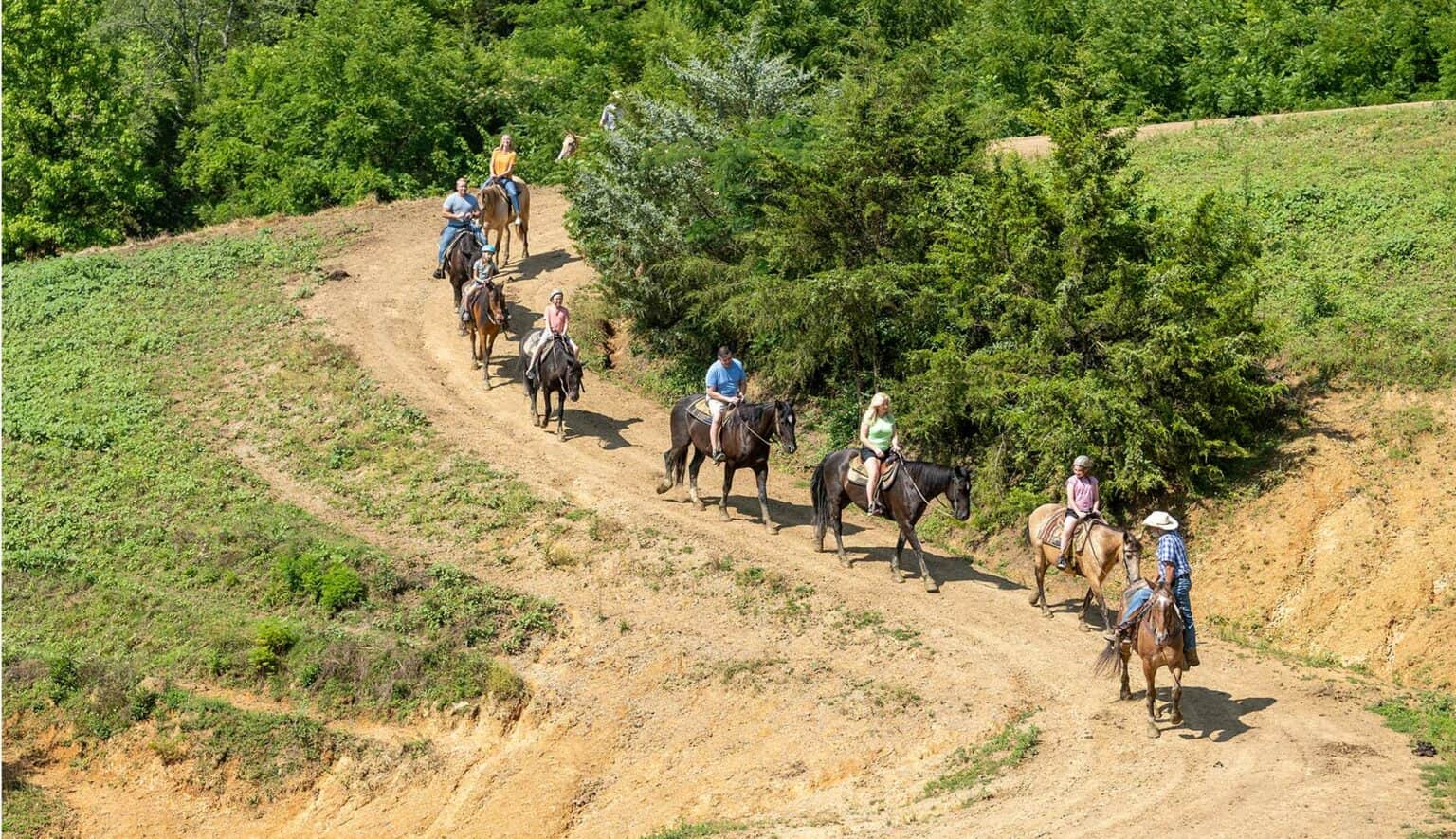 Add More Fun & Save a Ton!
Enjoy tons of indoor and outdoor adventures and save up to 55% by bundling our top-rated attractions.
Adventure Part at Five Oaks would love to host your group of 20 or more. Call us for special pricing for your next corporate event, birthday, or field trip!
Our beautiful 70-acre adventure park gets you right off the Parkway and right into nature. Within a few minutes of the start of your tour you'll be away from the noise of the city and into, or above, the forest.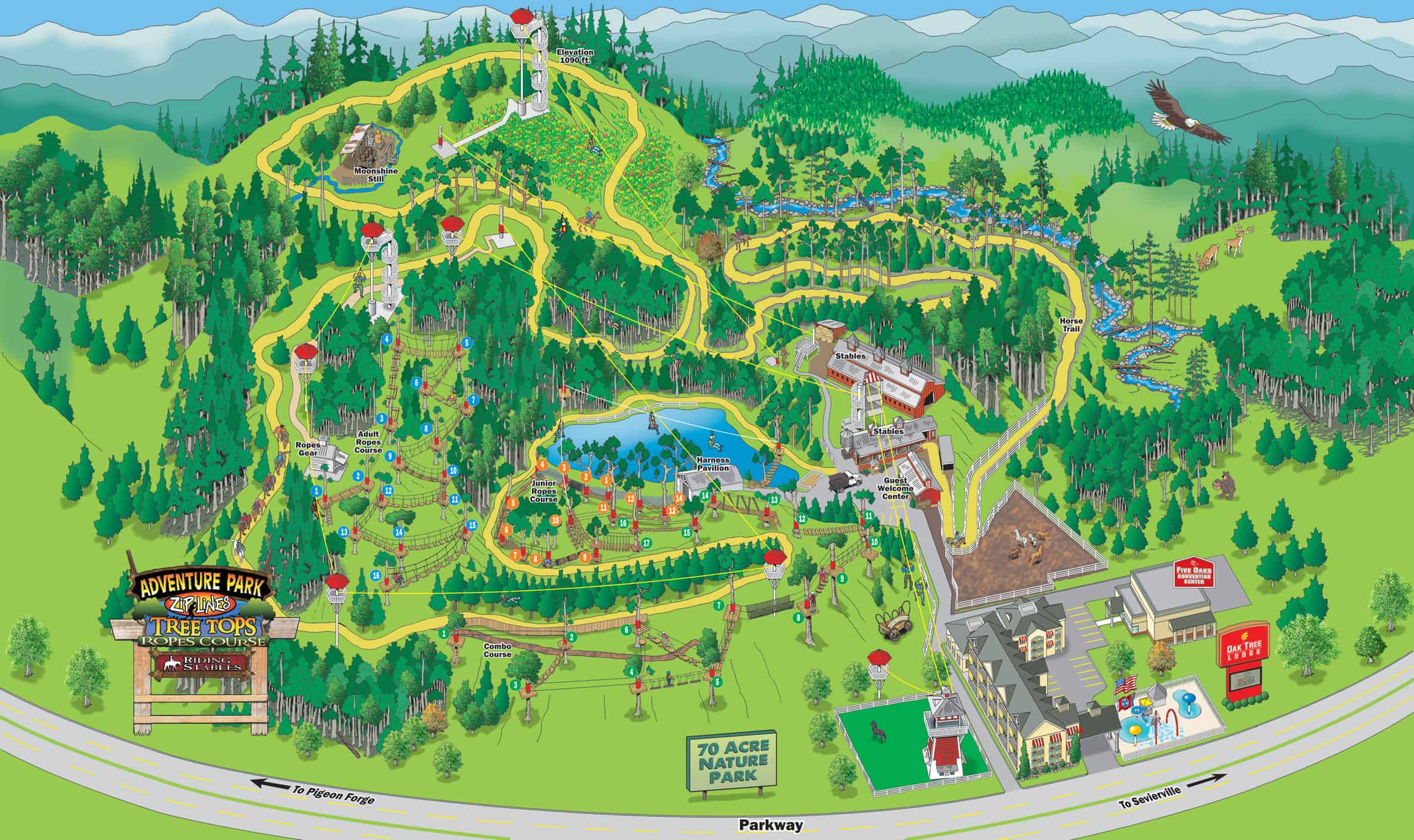 You'll feel miles away from the busy Parkway on our scenic trail. Forest, streams and even an old-time moonshine still are just some of what you'll experience on your tour.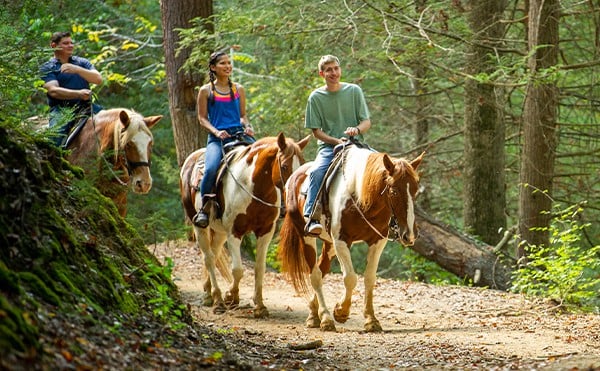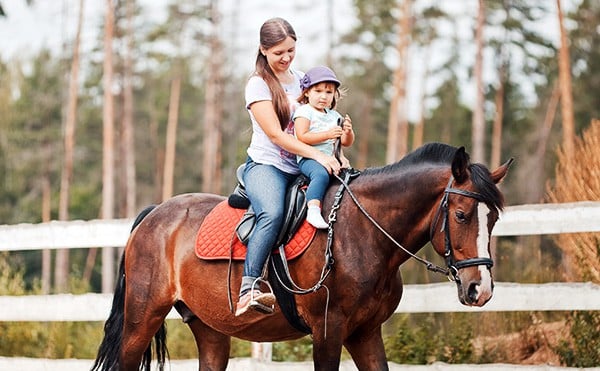 Vacationing with younger kids? Now the whole family can enjoy this incredible experience. Children 3 and up can ride along with a responsible adult or a guide, allowing everyone in your group to have the experience of a lifetime. We even have safety helmets for the kids.
Our amazing guides will make sure you have a safe and enjoyable ride. All of our guides have many years of experience, so don't worry if you are new to horseback riding. They'll walk you through everything you need to know and help you along the way.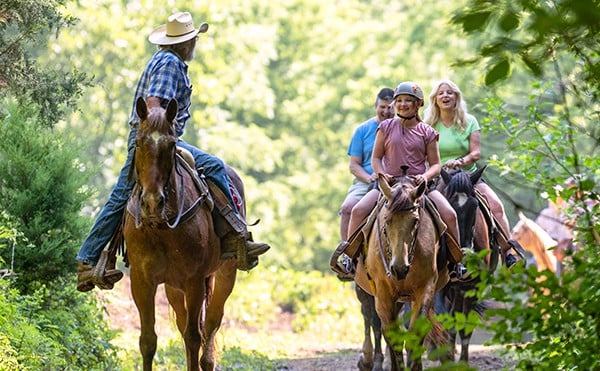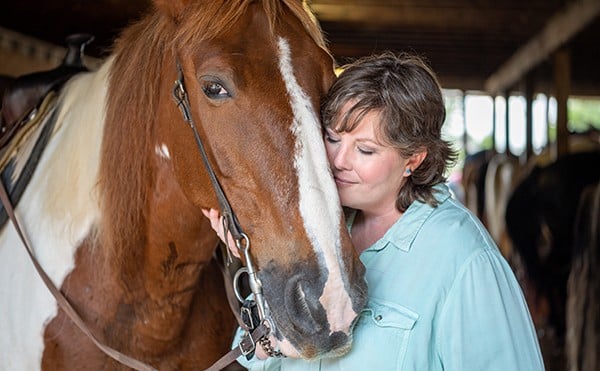 Along with your comfort and safety, the health and quality of life of our horses is a top priority. Our horses have fun personalities and get lots of play and relaxation time. We provide the highest quality of care to our horses and ensure they are never overworked or under stress. Read more about how we care for our horses here.