A Zipline Tour for the Whole Family
Zip above our beautiful, 70-acre nature park with views of the Smoky Mountains on 7 unique ziplines that are up to 2,000-feet long.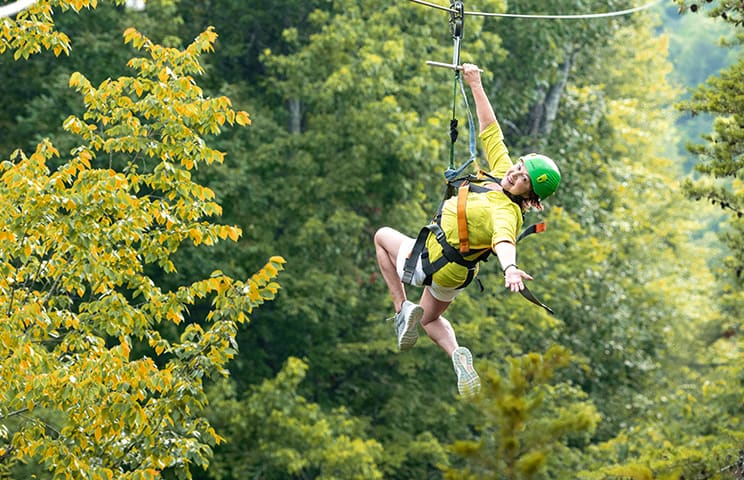 Save $10 Use Code WINTER10
Fly up to 50 mph on our thrilling 7-line tour. Fun for the whole family right off the Parkway.
Ages 4+ | 2 hours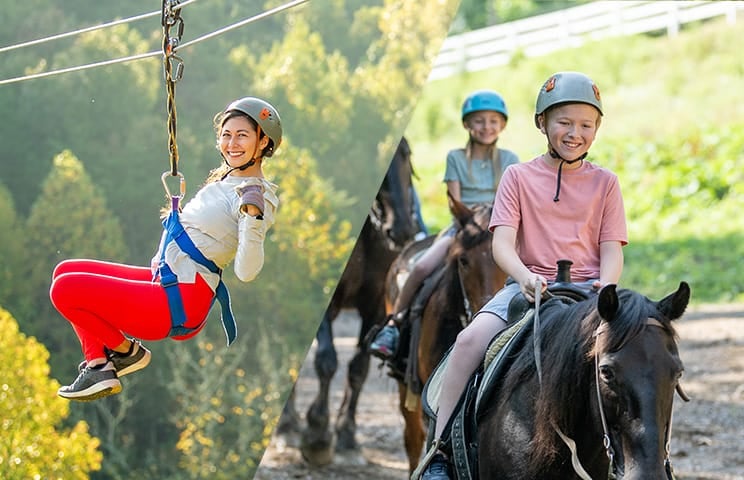 Zipline & Horseback Combo
Two unique adventures for one amazing price. Fill up on thrills by zipline tour then unwind on horseback through beautiful scenery.
Delivering Smiles, Laughter, & Memories!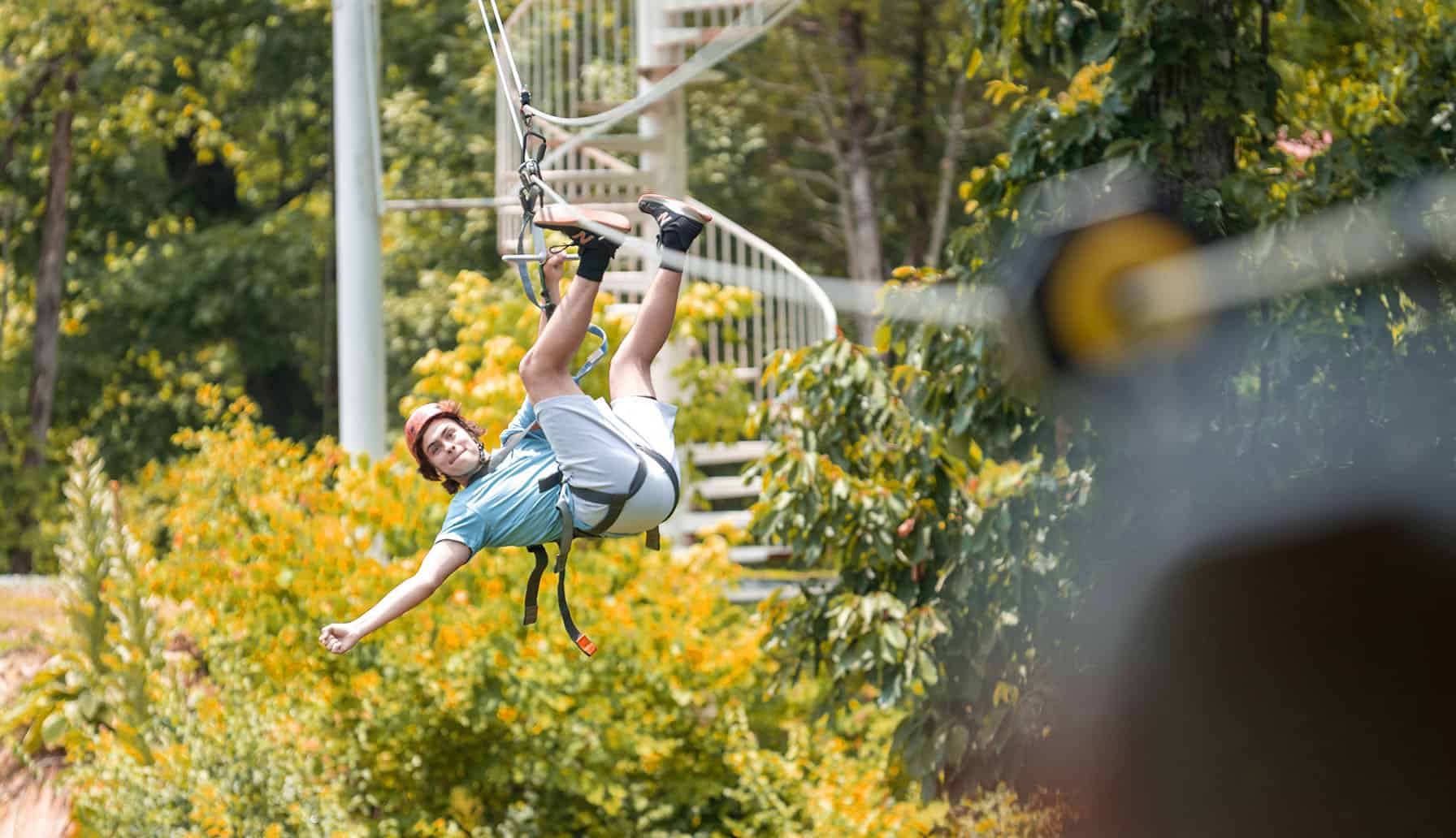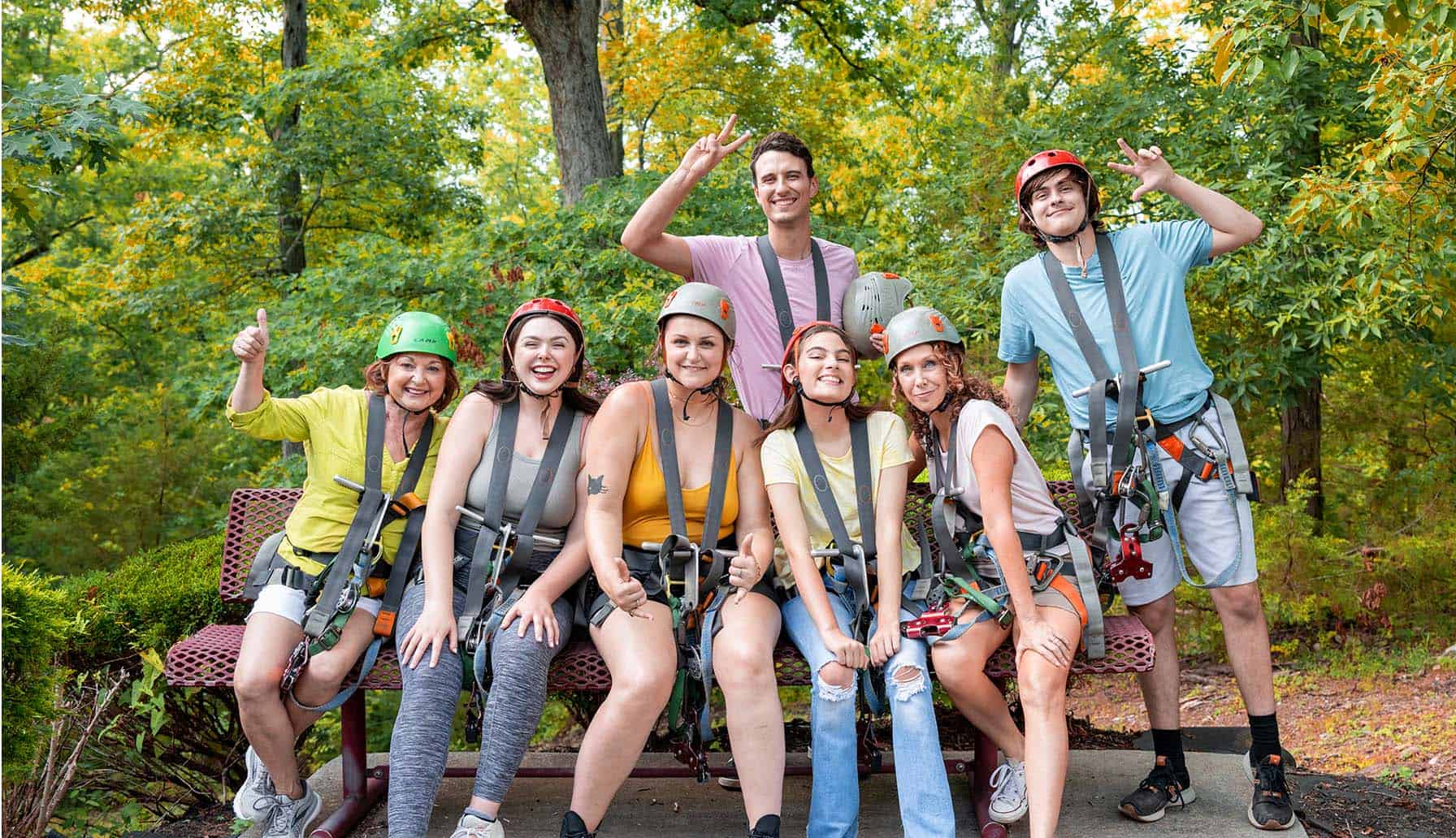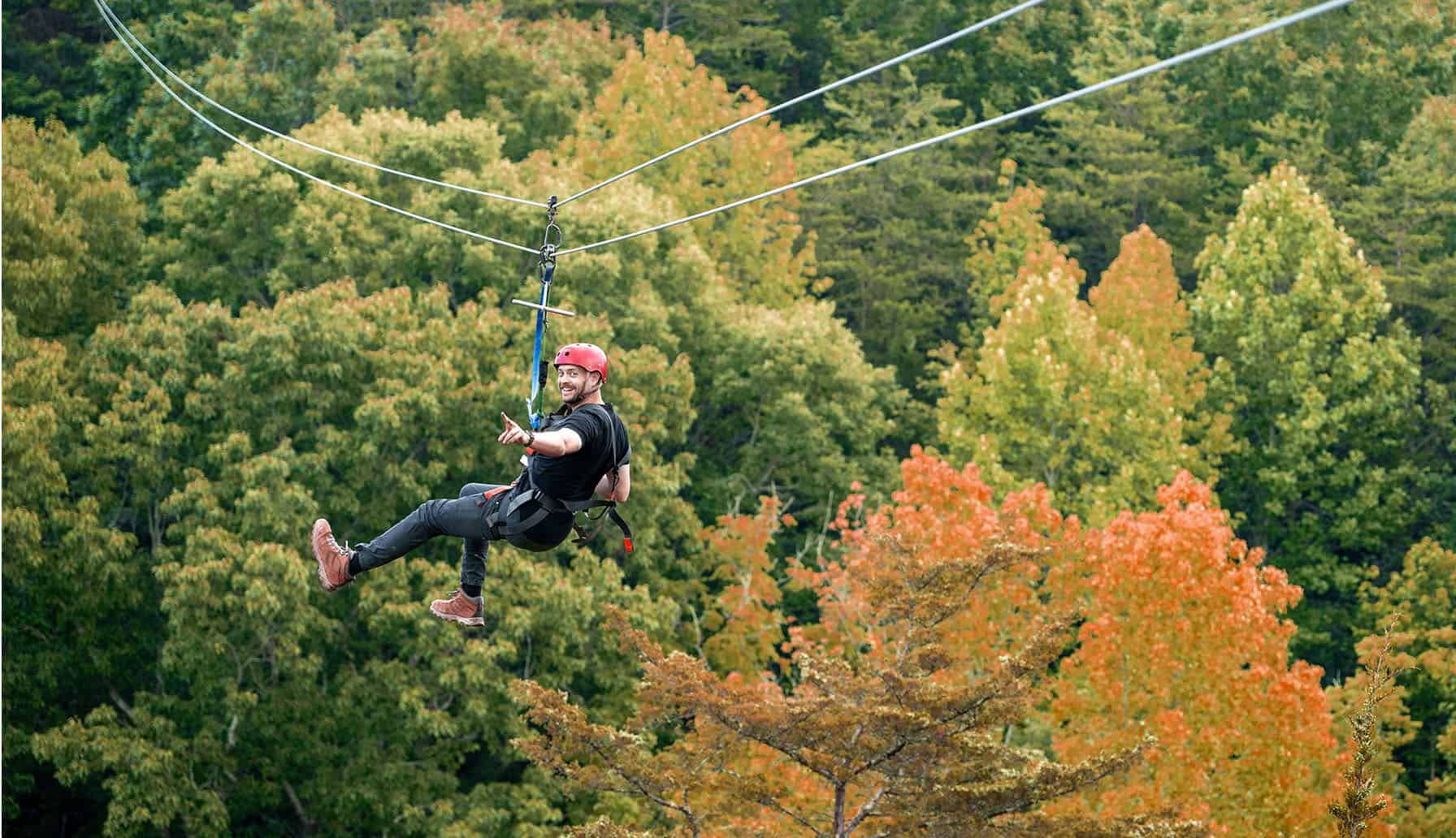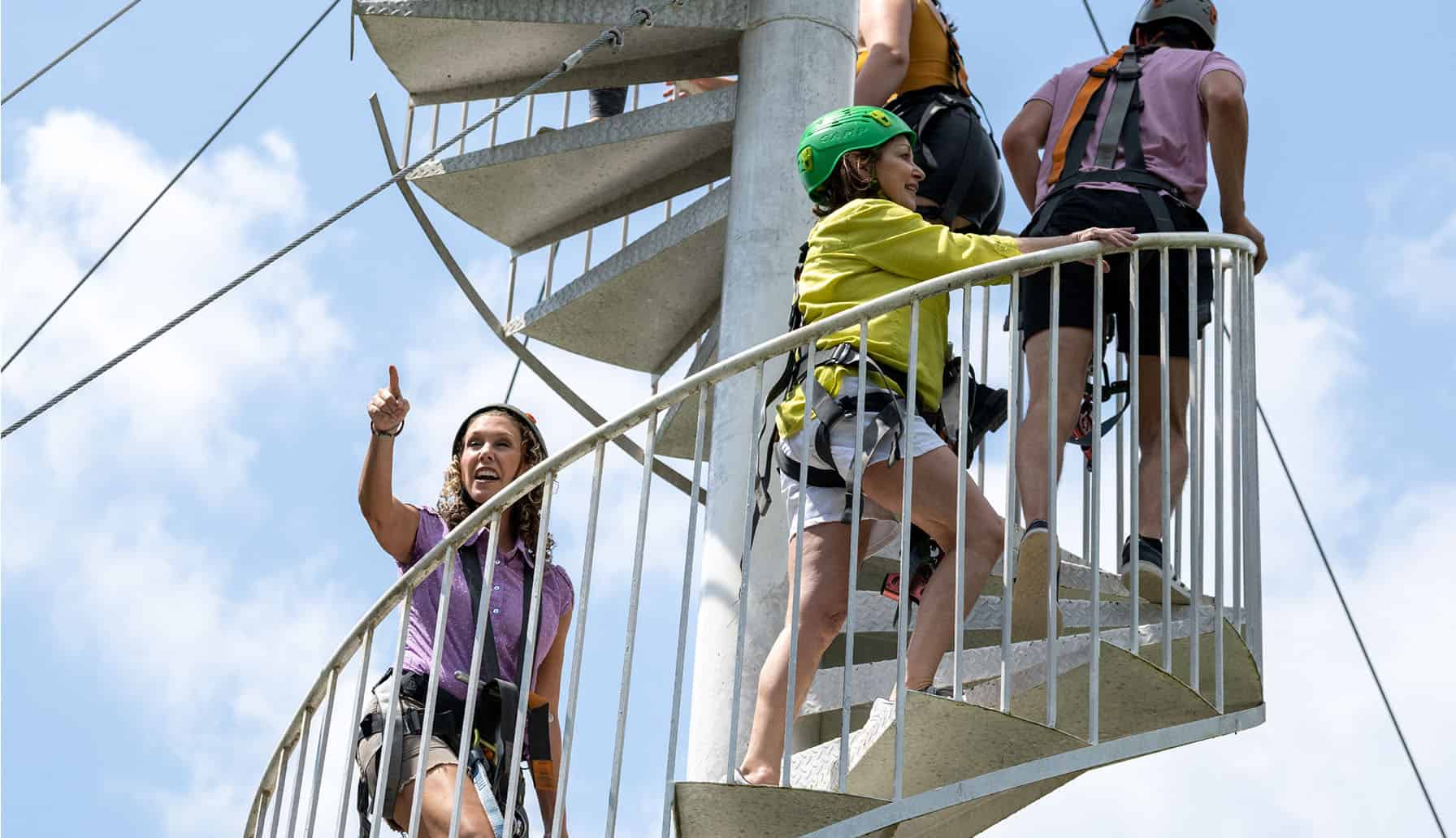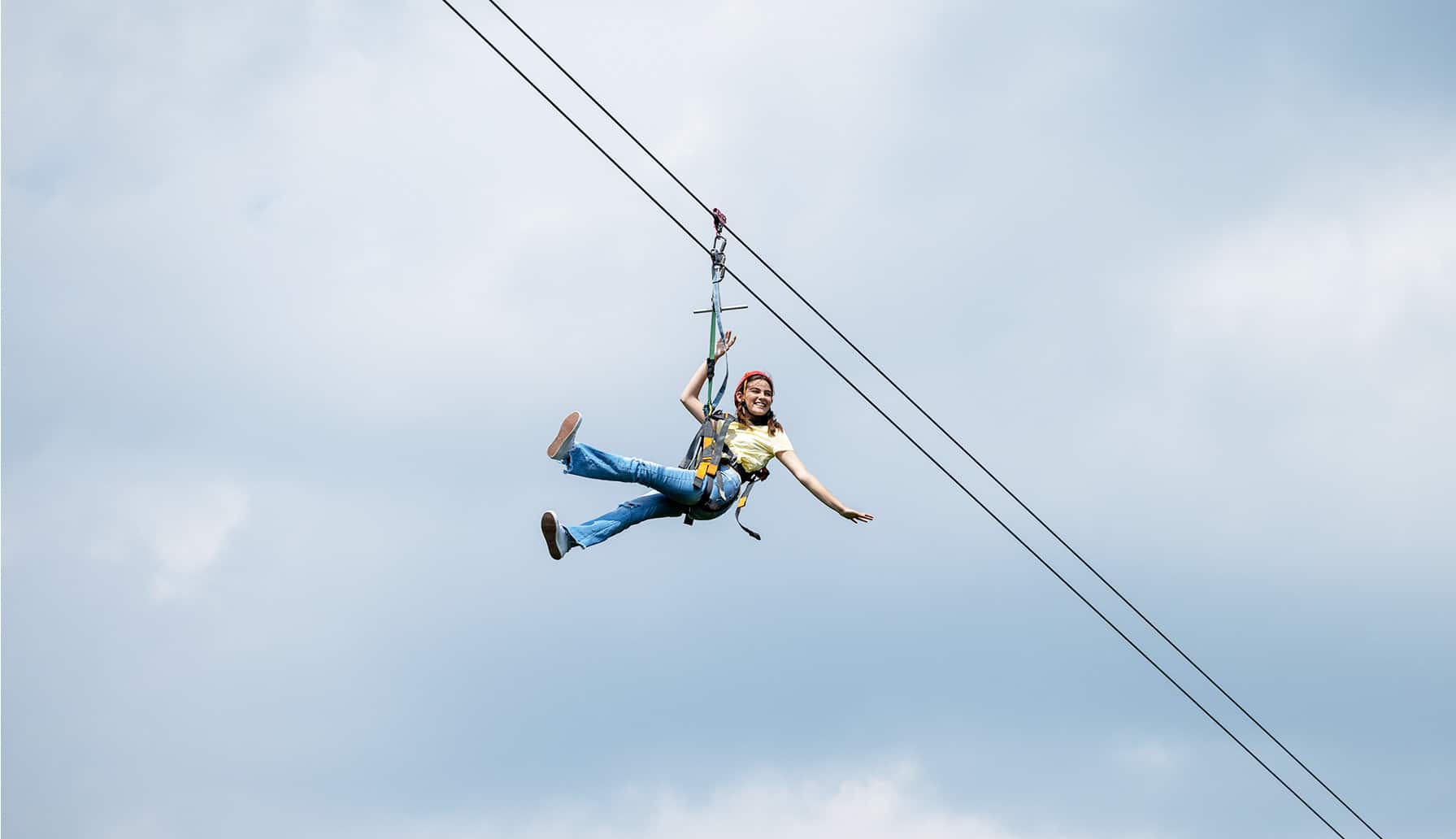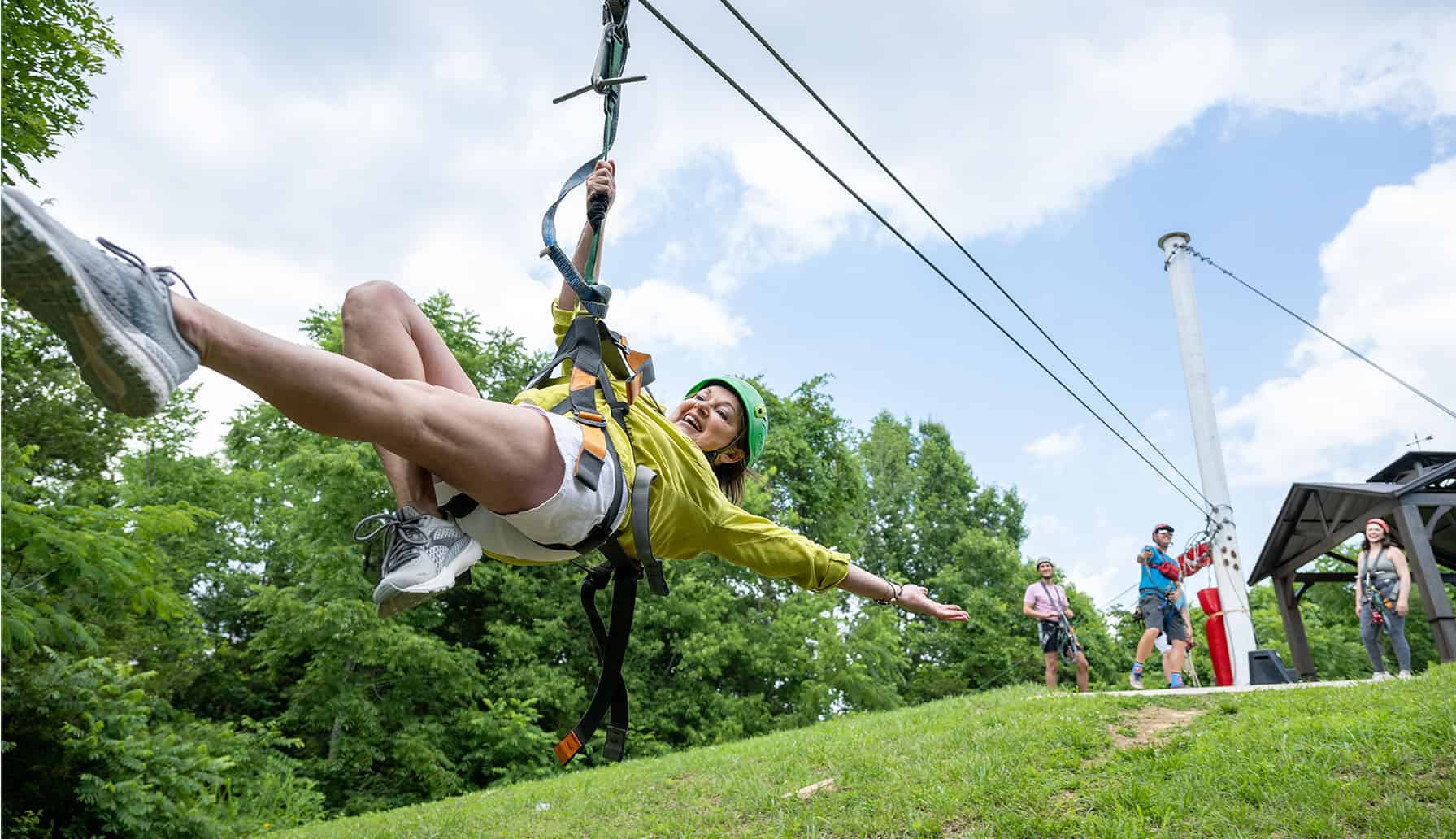 Our beautiful 70-acre adventure park gets you right off the Parkway and right into nature. Within a few minutes of the start of your tour you'll be away from the noise of the city and into, or above, the forest.
Ages 4+ welcome. An adult must be present to accompany kids under 16.
Must weigh between 40-270 lbs. to zip.
Must wear snug fitting shoes with a fully-enclosed toe and heel, like an athletic boot or hiking shoe.
Challenge your friends and family to a race across the sky! Zipline side by side for bragging rights at high speed. Strike your most aerodynamic pose and leave your challenger behind.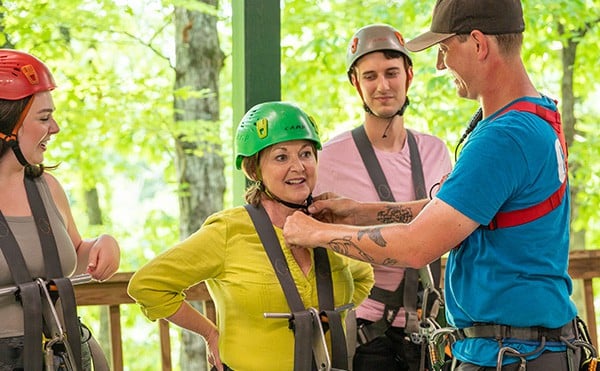 Safety is our top priority so you can focus on the fun. We do detailed inspections routinely on our lines and our equipment is checked daily by our professionally trained experts. Our employees are carefully chosen and trained at the highest level, understanding every aspect of proper zipline safety.